Overo / Asthenia split 7"
$

7.00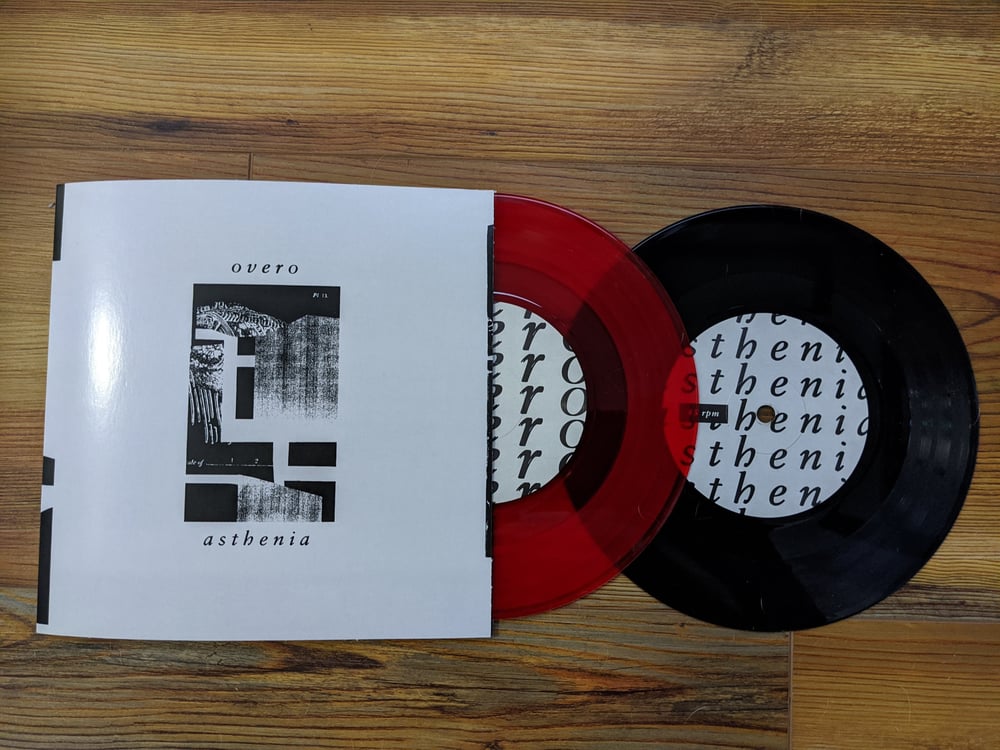 Tokyo, Japan / Houston, TX
Emotive hardcore bands Overo (USA) and Asthenia (JPN) pair up to deliver four visceral, cathartic songs. Originally planned in conjunction with an Overo/Asthenia Japan tour set for November 2020, the split 7" showcases both bands' ability to balance vulnerability and aggression, light and dark, whispers and gut-wrenching screams. As the pandemic raged across the world, eight record labels across six countries stepped up to support the release despite the cancellation of bands' tour in support of it. The end result is a response to COVID-19 that's sonic and substantial rather than literal.
Side A
Haunted by Heat - Overo
Near the End - Overo
Recorded by Jay Littleton in Houston, TX in February 2020
Mastered by Joe Caithness
Side B
人間たち (Humans) - Asthenia
幽霊たち (Ghosts) - Asthenia
Recorded in 2019
Mastered by Joe Caithness
Co-released with Forge (JPN), Count Your Lucky Stars (USA), Middle-man (USA), Pundonor (ESP), strictly no capital letters (UK), Lilac Sky (NOR), Polar Summer (RUS), Scully Records (USA)
Art by Kyle McPartlin